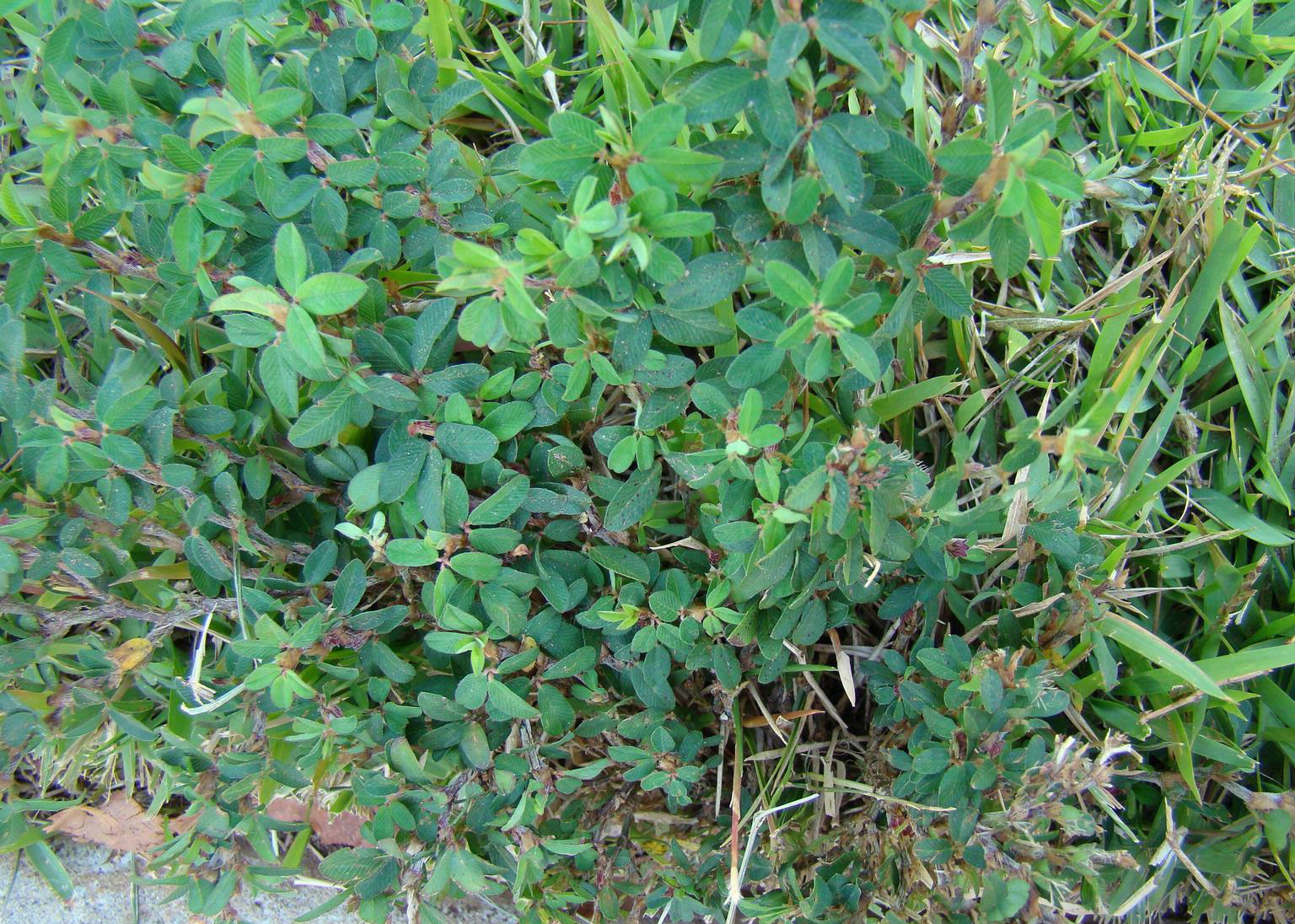 Photo courtesy of Rebekah D. Wallace
University of Georgia, Bugwood.org
FEATURED WEED
Common Lespedeza
Lespedeza striata
Identification tips


This prostrate free-branched summer annual is a problematic weed in lawns. The leaves are trifoliate with lance-shaped stipules and hairs along the leaf margins. Small, single, purplish flowers grow from the leaf axils on most of the nodes on the main stems. Commonly found in soils with low fertility, it grows close to the ground in thin turf and dry, compacted areas.



CONTROL TIPS


One of the best control options for this summer annual is to keep it from germinating. In spring, apply a preemergence herbicide – such as Dimension® specialty herbicide – labeled for control of common lespedeza. A product containing dithiopyr will provide excellent control of many broadleaf weeds while controlling grassy weeds. If turf is thin or compacted, aerate the soil, raise mowing height, and keep the soil's pH and fertility within appropriate levels for your turf.

FOR MORE INFORMATION: Visit the Weed Watch Digital Edition.